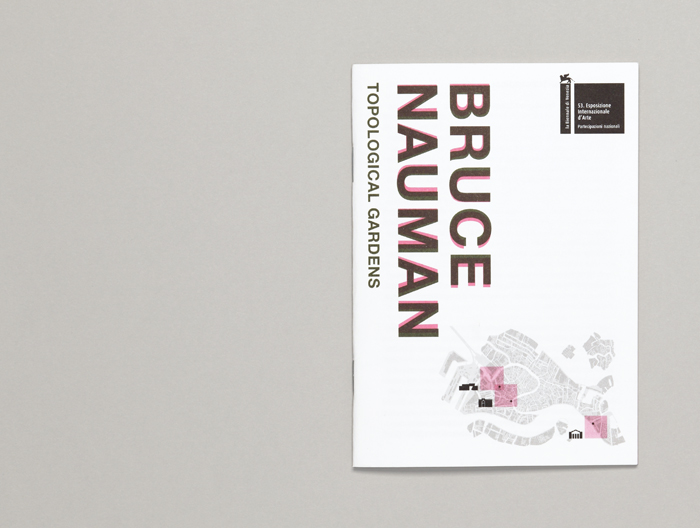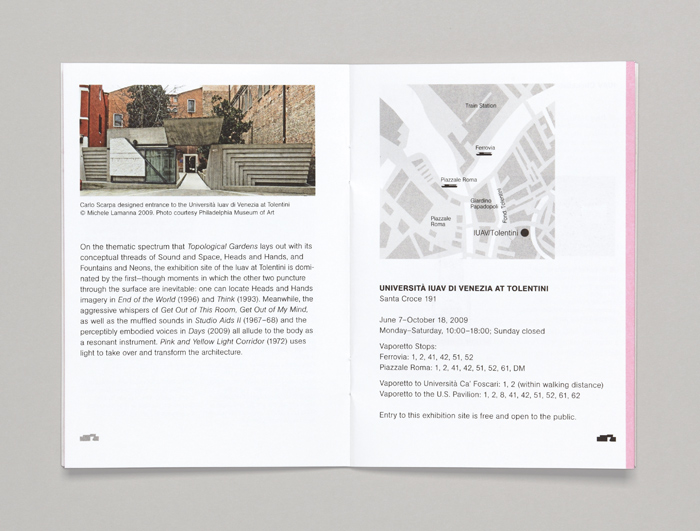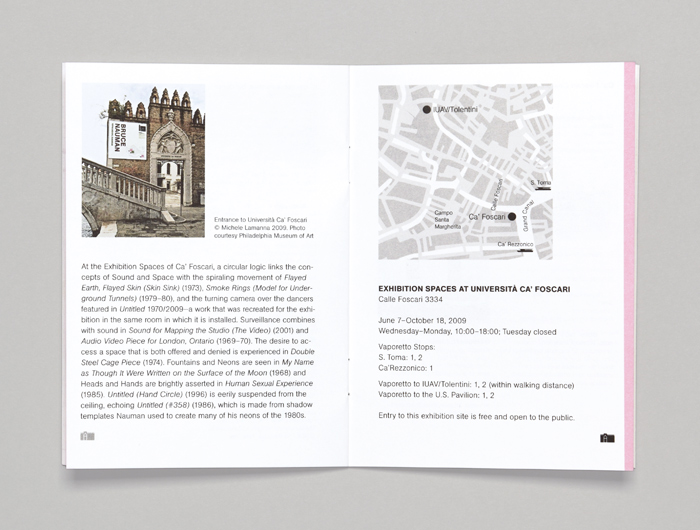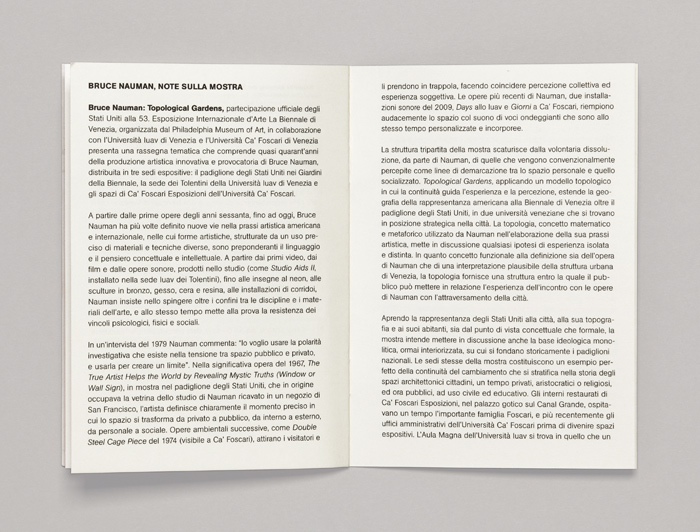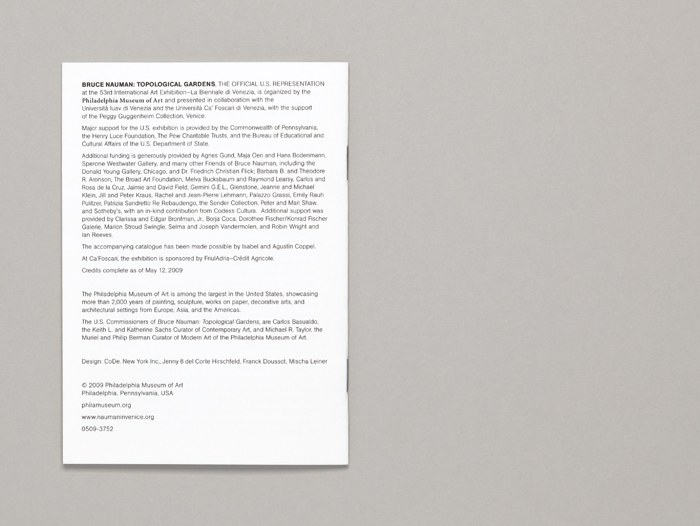 Bruce Nauman — Topological Garden
handout
BRUCE NAUMAN — TOPOLOGICAL GARDEN, THE OFFICIAL U.S. REPRESENTATION at the 53rd International Art Exhibition — La Biennale di Venezia.
CoDe was in charge of the whole visual identity for the U.S. Pavilion organized by the Philadelphia Museum of Art. Nauman's work is shown at three different venues. The identity program included poster, banners, wayfinding, catalogue, handout, t-shirt, bag, invitations, press kit, exhibit graphics, etc. I worked on most of this material we created for this special international event.
Most of the printed material is bilingual. In the handout for the italian text a light background color was used.