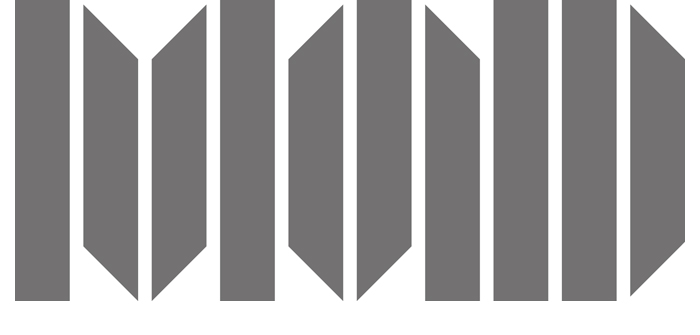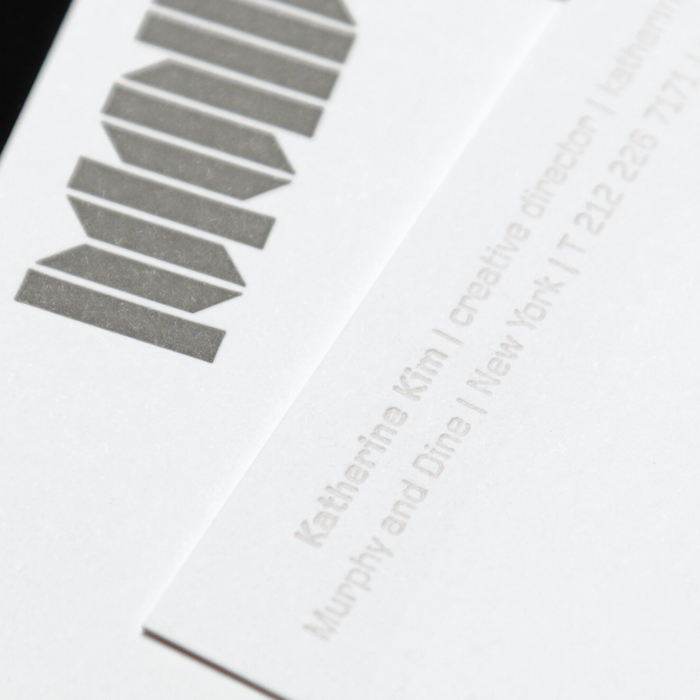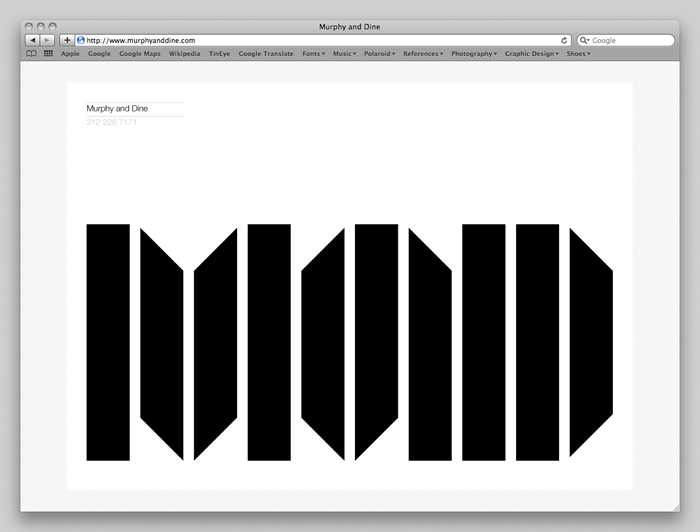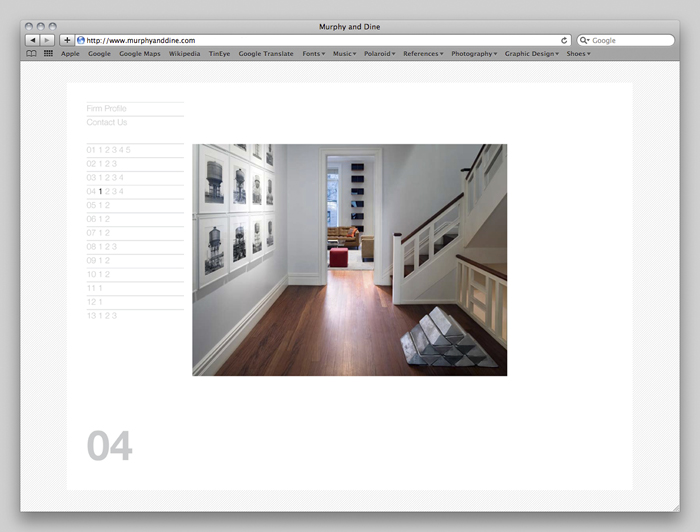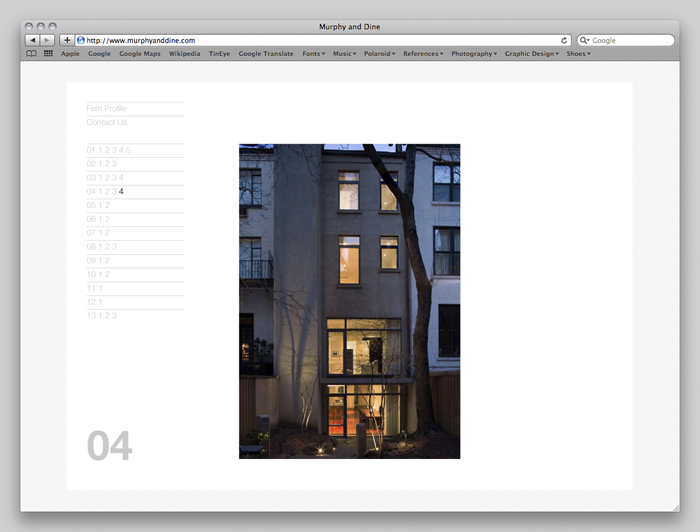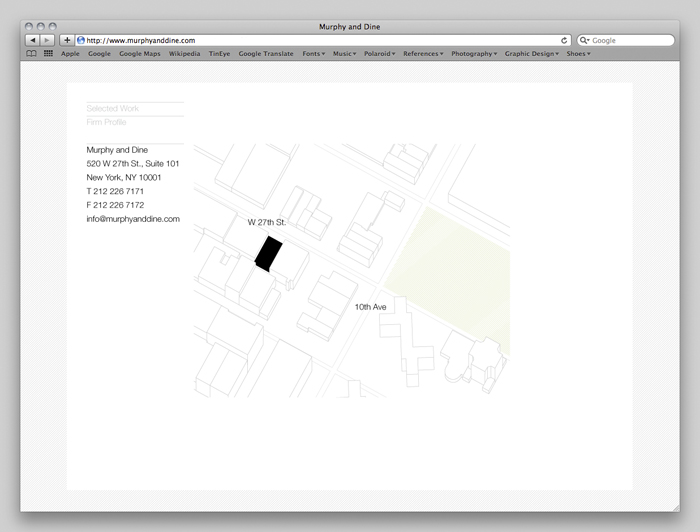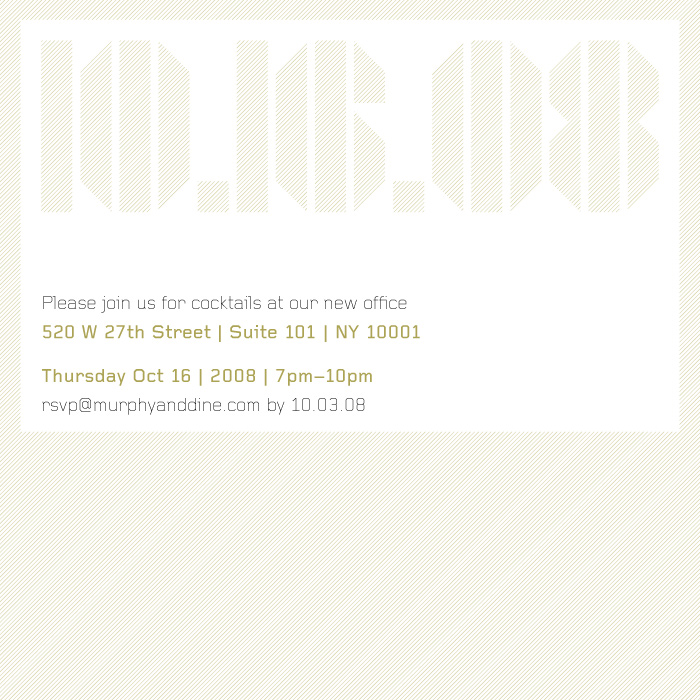 Murphy and Dine Architects
corporate identity
Another project done at CoDe Communication and Design — New York. I created and designed the logo and the whole corporate identity for Murphy and Dine Architects. We printed the business cards, letterhead and the rest of the stationery using letterpress.
I also worked on the website design, e-mailer and others print materials.