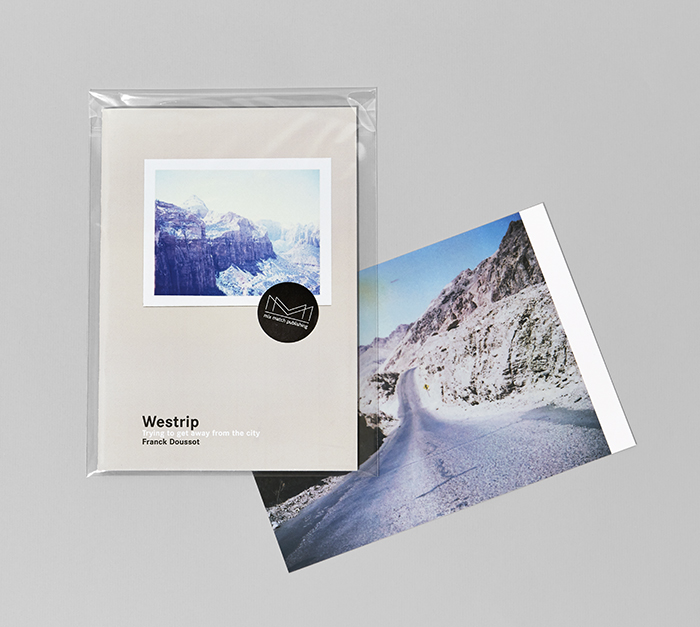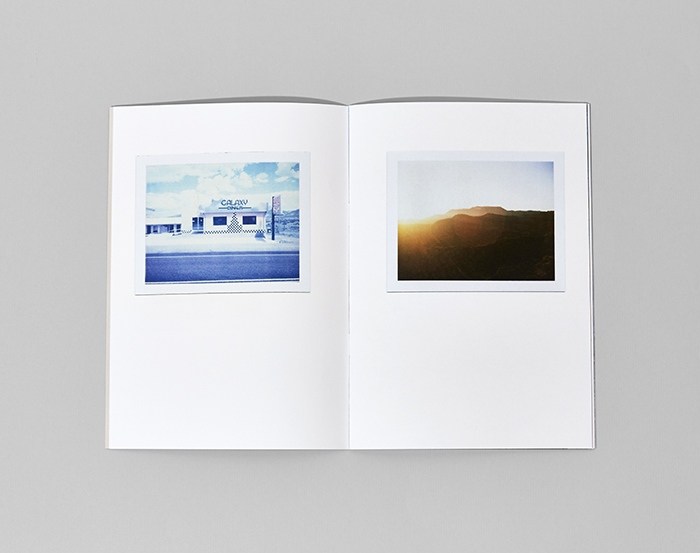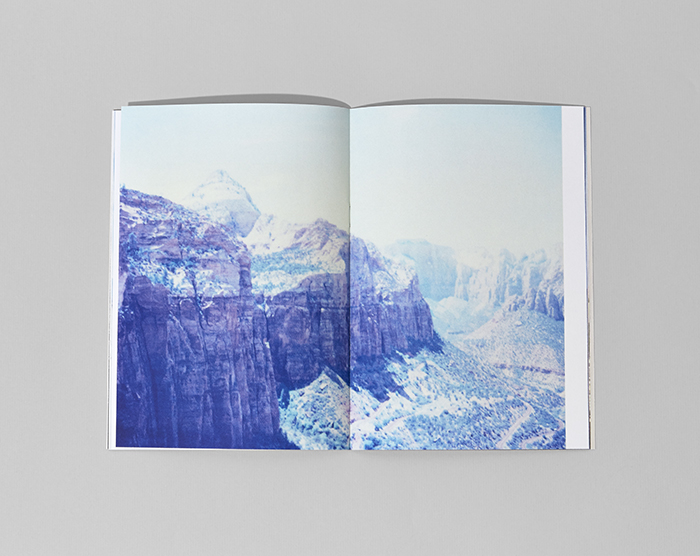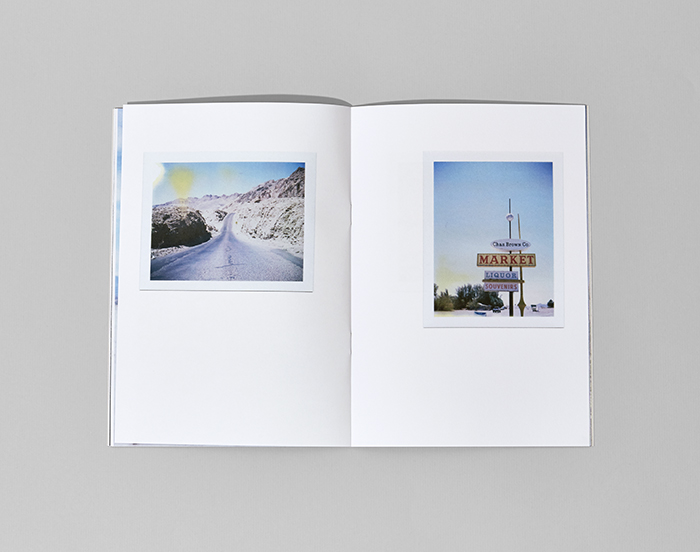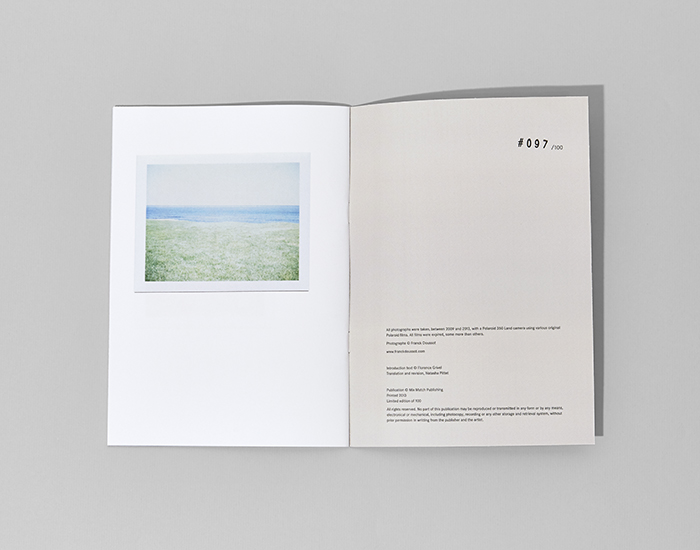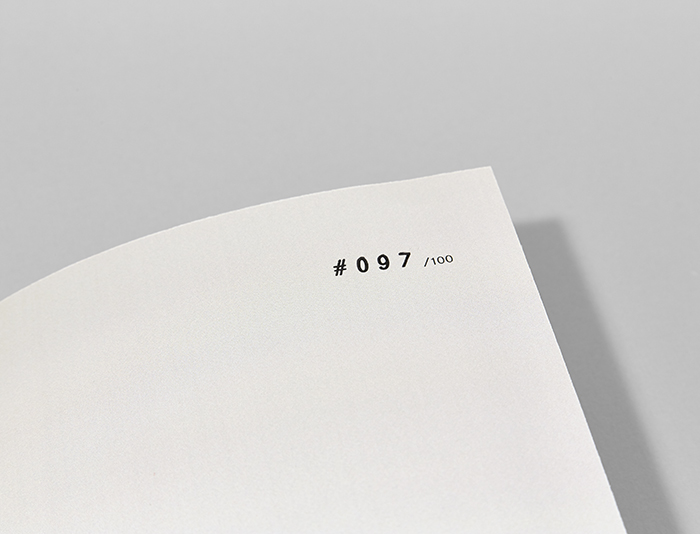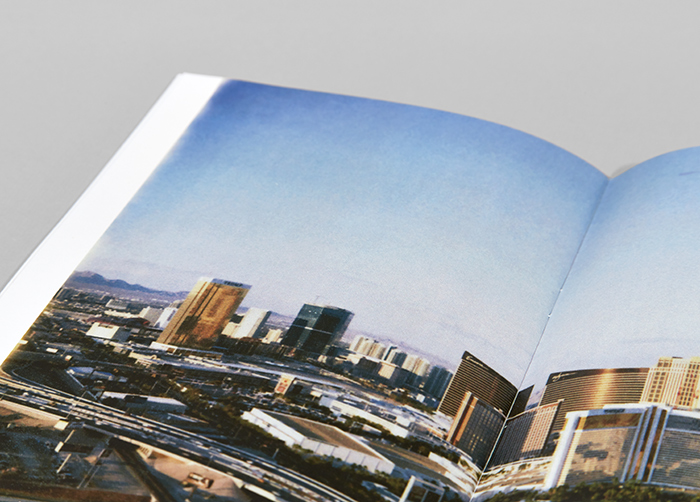 Westrip — Franck Doussot
zine and card
Zine layout for Mix Match Publishing. Westrip — Trying to get away from the city is a 36 pages zine presenting the work of Franck Doussot. It includes a selection of Polaroid photographs he made during various trips in the West of United States.
The zine was printed at a limited edition of a 100 copies and is hand numbered.